Dr. Kevan Willey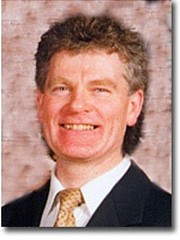 Former Guest Scientist
Address
Universität Hamburg
HORMONE AND RECEPTOR INTERESTS
Interested in drug discovery of receptor systems, by developing an effective interface between the laboratory bench and the computer, for the treatment and prevention of endocrine and reproductive pathologies, especially cancer.
From the laboratory bench to computational modelling, assay development and bioinformatics, to molecular modelling and molecular descriptor determinations.
Analyses of bimolecular interactions and binding kinetics in theory and practice, especially hormone-receptors, 7-TMRs/GPCRs, nuclear hormone receptors, receptor tyrosine and serine kinases and antibody-antigen systems.
Assessing and cataloguing the informational content of natural ligands, especially hormones.
Established that the pharmacokinetics of ligand-receptor interaction is a function of the ligand and independent of the receptor molecule.
Discovery and investigation of ligand-induced activation mechanisms and modulation of receptor activity - the importance of cysteine residues and redox activation to drug discovery.
By deciphering the intrinsic 'message in themolecule' the advantages have been immediate, fromthe practical aspects of using and handling bioactive molecules in the laboratory to the prediction of assay characteristics, cellular mechanisms and whole body biology.