Jochen Sieg, M.Sc. Bioinf.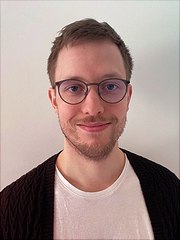 Scientist
Address
Universität Hamburg
Contact
Research Project
Machine learning with protein structures
The specific function of proteins is determined by their three-dimensional structure. As the amount of structural data is constantly increasing, machine learning methods provide an attractive approach to statistically model the complex relationships between structure and target properties of interest. In my PhD project, I am developing methods for generating structural datasets, descriptors, linking machine learning and evaluating generated models to provide predictions and new insights into protein stability and mutations.
Lehre
Projekt Chemieinformatik/Wirkstoffentwurf